Beyond Good Helsinki Streetwear Pop-Up Store
An interview with the curators Juho and Tuomo
Finnish street wear culture has evolved a lot in a short period of time. Finnish boutiques are getting more and more highly coveted and exclusive releases and all the cool cats are trying to get their hands on the drops. Juho Haapala, CEO and founder of Beyond and Tuomo Järvi, founder of Good Kicks Helsinki have known each other for decades and seen how Finns have adapted to new phases of trends in streetwear and witnessed the domestic streetwear evolution. Now they teamed up for a pop up shop in Punavuori, Helsinki. They were kind enough to spare a few moments to discuss about things with us regarding this project, let's introduce the fellas!
SUBJECT: Beyond x All Good pop up store
HYPEND: How was the holidays? Have you already had time to digest all the Christmas treats?
Juho: It was quicky but nice at my parents pad in Kokkola... WEST SIDE!!! Gained weight so it was worth it.
Tuomo: quality time with the family, having kids around there is some magic in Christmas again.
HYPEND: Both of you go way back, how did you two meet up in the first place and how have you stayed in touch all the way up to this day?
Juho: We were on 4th grade when me and my class mates began to have wood craftsman lessons at this bigger school in Kokkola. Tuomo was in the same lessons. Next year on 5th grade I moved to bigger school and luckily got myself to Tuomo's class. I gotta find out those early school pics for you guys. I was the smallest dude in our class so so mofo's pretty much teased me... probably not Tuomo though :) At the end Mofo's got their asses kicked by these guns.
Tuomo: We go way back, apart from school we hanged out in the same group of friends. KLACREW. I don't recall Juho being teased that much, Juho had the CEO/boss kind a karma already back then.
Juho: I was 148cm when 9th grade was over... LOL so I dont know about that boss level. Our crew has been really tight ever since we have met in early 90's. It's really precious to have same childhood friends still as closest friends. Even though we don't live in same city anymore it's always same old when me get together.
HYPEND: How did you come up with this collaborative pop up project?
Juho: I have always been excited about shops collaborating. Its nice to to stuff together rather than just consider businesses as competitors. This is what homies do!
Tuomo: Definitely, joining forces creates always something new, makes everybody stronger. I think if you see others as competitors you end up alone.
HYPEND: Punavuori as a location has a huge cultural value especially for streetwear. Was Punavuori an influencing factor for you guys to open up a store there or was it just a decent space you guys found by chance?
Tuomo: Punavuori in general is superb area for such a store and business. Iso Roobertinkatu is one of the most recognizable streets in the area and one of the few pedestrian streets in Helsinki. The space is probably the best one on the street, most suitable for our business.
Juho: Yeah, Tuomo has run this spot a long time so it was nice to make this happen in the same area.
HYPEND: Let's discuss more about insights of opening a pop up store. Was it smooth sailing all the way from the brainstorming phase to actual implementation, or did you face any difficulties?
Juho: Tuomo had amazing ideas about decorations which turned out perfect. I took care of products from Beyond's collection and technical stuff. It was a smooth ride with few difficulties that were not too big to overcome. "Expect the unexpected" is a really good rule comprehend in whatever you do.
Tuomo: exactly, as there is so many things to consider in these kind of projects. Most important is to overcome and find the solution to go forward. Both having the structure and experienced people working makes everything easier and efficient touhg
HYPEND: Can we expect to see more projects like this in the (near) future?
Juho: Fo shizzle!
Tuomo: DEF!


The pop-up store is still going strong and will be up and running until the end of February, stop by the temporary space and say hey. Meanwhile, catch a glimpse of what went down during the opening day from the photos below.

Check Beyond on social media: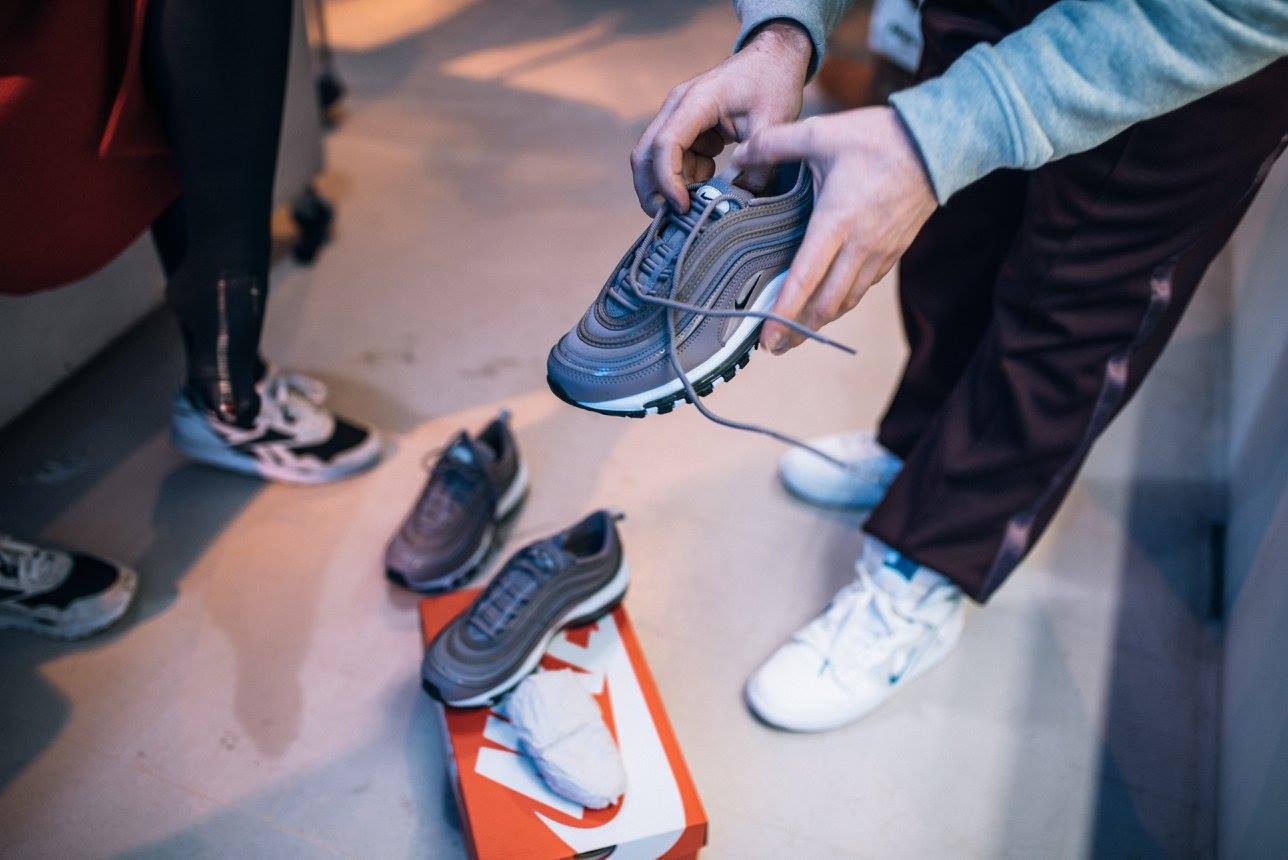 Pop-up shop photos courtesy of Hayley